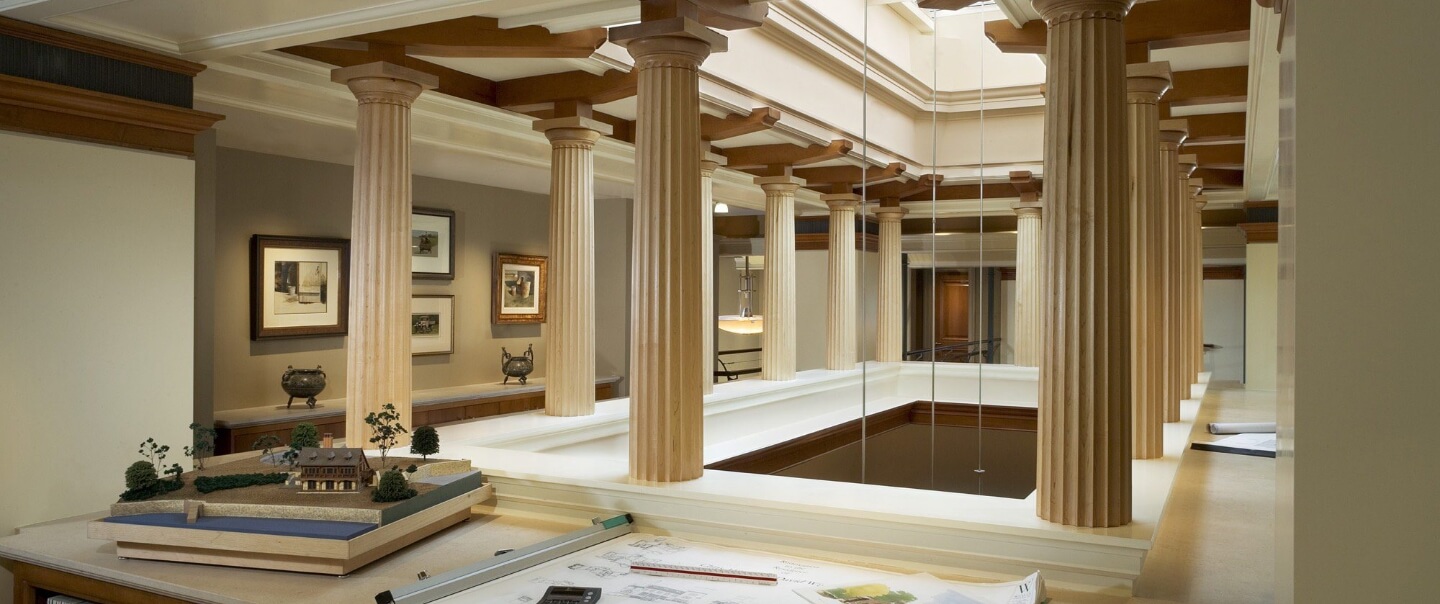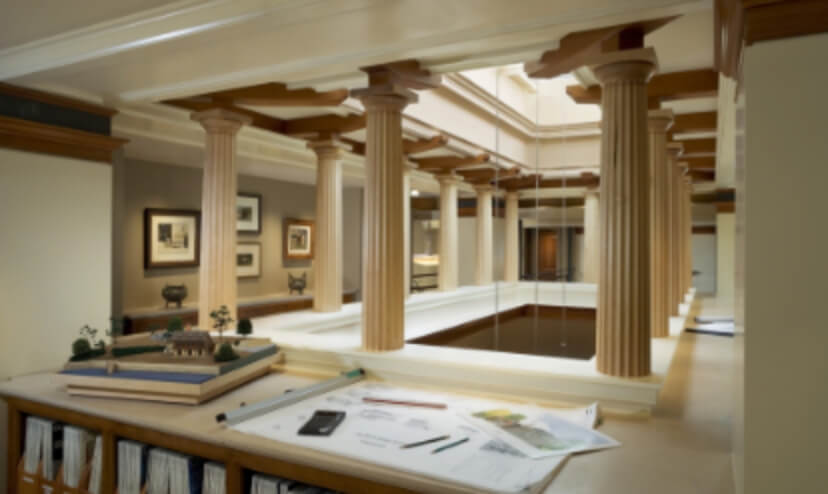 THE FIRM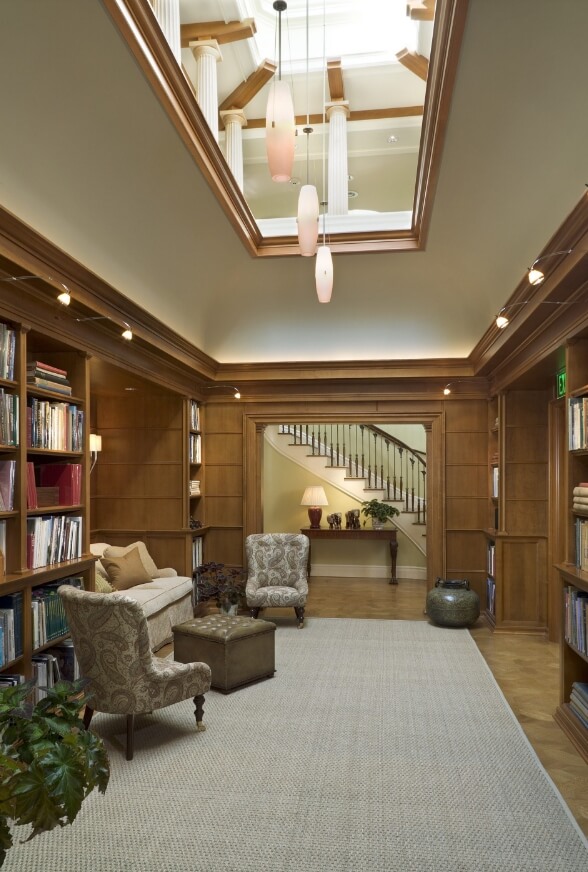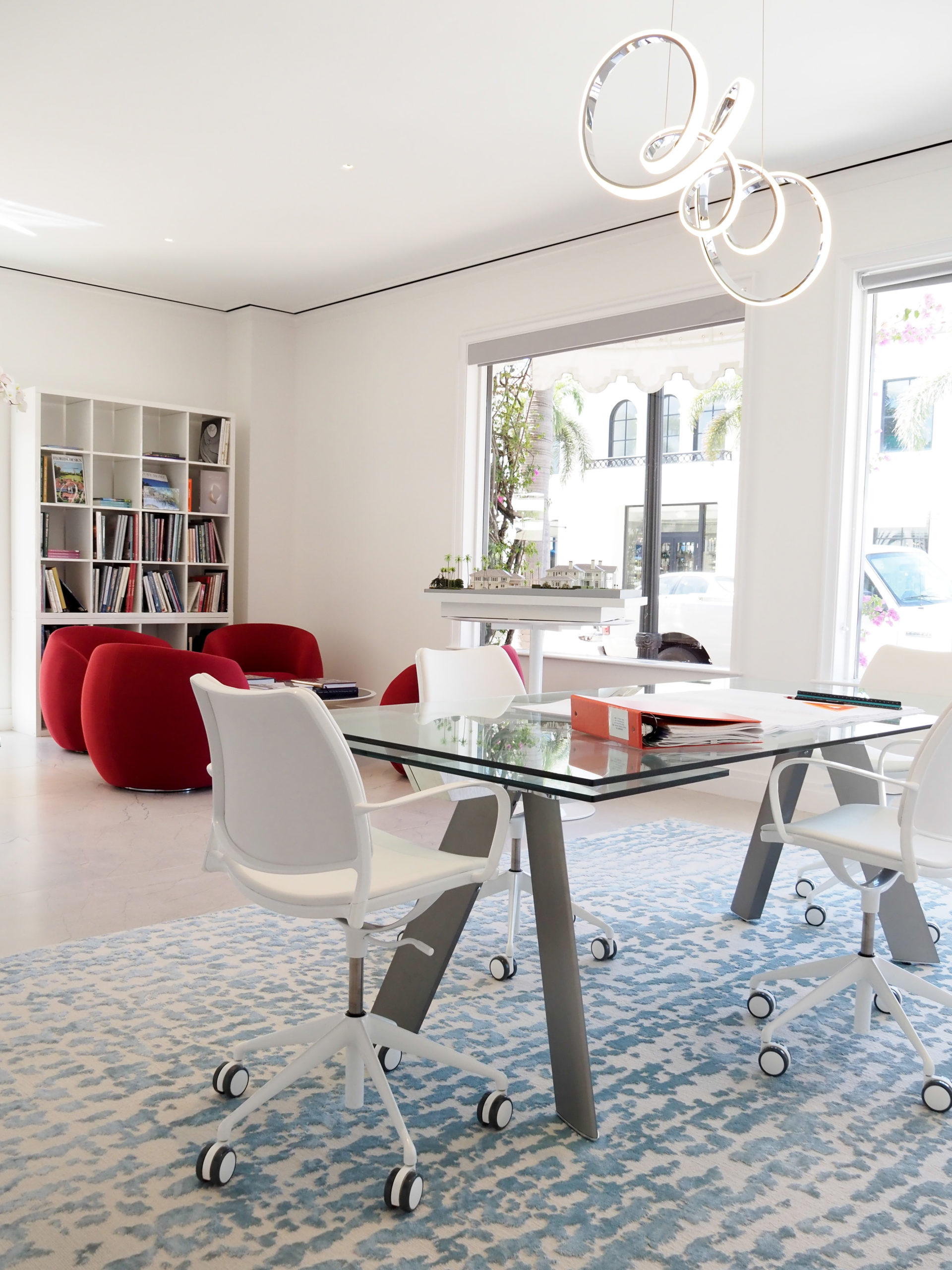 Wadia Associates has considerably added to its portfolio with a number of magnificent new houses and sympathetic renovations and additions to historic homes accompanied by interior and landscape design projects.
While primarily centered in Fairfield County, an area entrenched in architectural history, work has taken Wadia Associates  farther afield: New York, Rhode Island, Colorado, California, and Florida. The firm continues to expand its reach, designing a number of apartments in both contemporary and historic buildings. Wadia Associates opened an office in Palm Beach in 2019 and is at work on several projects in Florida.
Locations
New Canaan, CT
Palm Beach, FL
OUR TEAM
With a talented and dedicated team of ten architects, an interior decorator, five construction managers and the requisite support staff, we have all the talent necessary to work on all sizes and scopes of projects.
This enables a hands-on approach. For everyone at Wadia Associates, designing a home is a process of discovery, building upon information gathered from the client and about the proposed building site.
Dinyar
Wadia
Principal
Dinyar developed his love of architecture and unerring eye for distinction as a child growing up in Bombay (Mumbai), India. His mother came from a family of builders so it was only natural that he would develop a keen interest in the rich architecture of his native city. The infrastructure of magnificent public buildings erected by the British during their colonization of India—from the Bombay Zoo to the Opera House to the Municipal Library—provided him with an enviable introduction to traditional architecture.
Read More
After completing a five-year program at the Maharaja Sayajirao University of Baroda in India, a curriculum that included a year's study of fine arts and several courses in landscape architecture, Dinyar met and married his wife, Gool. In 1968, the newly married couple departed from their home country and Dinyar enrolled at Columbia University to study for a graduate degree in architecture. After graduating as a William Kinney Fellow, he then went to work for one of his professors, Victor Christ-Janer, at his architectural firm in New Canaan, Connecticut. Under Christ-Janer's tutelage, he began his career in the modern vernacular. Yet, while his skill grew, he found his inspiration broadening and Dinyar found himself drawn to the beauty and charm of the traditional buildings in New Canaan and the surrounding towns of Fairfield County. The scale of the structures and their elegant detailing awoke a passion for classical design that was first expressed in his native India. Determined to heed his passion, he decided to strike out on his own in 1975 to design traditionally inspired homes.
Ever since then, rather than specialize in a single type of design, Dinyar's business philosophy has always been to excel at all traditional styles of architecture. Over the past 30 years, he has demonstrated a remarkable versatility and adaptability that has solidified his position as the areas' leading classical architect. Regardless of the architectural style, his design philosophy emphasizes a strict attention to detail, exceptional workmanship, the use of luxurious materials, and the integral relationship between a house and its surrounding landscape. This holistic approach to design is apparent in every project that Dinyar and his design team tackle and has resulted in the firm being honored with several prestigious architectural and landscape awards.
Robert
Butscher
Senior Design Associate
Robert graduated from Cooper Union in New York City with a degree in Architecture. Before joining the firm in June of 1997, his work focused on historic preservation including many well known landmarks such as New York City Hall, the New York Botanical Gardens, and the Sailor's Snug Harbor Cultural Center. Next to Dinyar, he is the longest serving member of the design team and is a Registered Architect in the State of New York.
Read More
His travels and observations throughout Europe, Africa and Asia have offered him the opportunity to discover the best architecture of the past and to use it to inspire our current work. To date he has participated in the design of over forty projects for the firm, including many Classical, Tudor, Jacobean, Shingle Style, Colonial and Modern homes.  When not at the office he spends his time with his family in a small village in the Hudson Valley, reading, kayaking and swimming.  He has renovated several old homes and is skilled at several building trades.  Robert believes that to fully experience the profession of Architecture, one must not only have a sharp design aesthetic and a sense of history and theory, but also extensive knowledge in construction and to take pleasure in the relationships that grow from the creation of a beautiful home.
Rob
Lominski
Senior Design Associate & Director of Technology
Rob is a graduate of the University of Buffalo where he received a Bachelor's and a Master's degree in Architecture. Born and raised in the Hudson Valley, NY, he credits the beautiful countryside and architecture of that area—from the basic vernacular Stick Style homes to the grandiose mansions belonging to the Vanderbilt and Rockefeller families—as his design inspiration.
Read More
Before joining the firm in March 2004, he worked for a small award-winning architectural firm in the Hudson Valley. Rob is a true renaissance man whose interests include computers, cycling, bonsai and orchids.
In addition to his design responsibilities, Rob oversees the computer networking needs of the firm.
Sandra
Berisa
Director of Interior Design & Decoration
Saranda heads our Interiors Division. Born in Southampton, NY, and raised in Greenwich, CT, she studied Interior Design at New York's highly-regarded Parsons School of Design. After her training, she went on to work for several prominent New York design firms, honing her design skills for a prestigious client base in New York and the Hamptons.
Read More
Prior to joining Wadia Associates, she was the lead designer at Matthew Patrick Smyth, Inc. Her impressive design portfolio includes projects in Aspen, Palm Beach and New York City. Saranda's passion for creativity is boundless and evident in all she does. A quiet elegance and sophistication is the hallmark of all of her designs, which are soothing and blend harmoniously with their architectural surroundings. A self proclaimed perfectionist, she takes pride in the fine details.
Slava
Nikitin
Design Associate
Slava Nikitin joined Wadia Associates in 2010. An accomplished Architect, Designer and Illustrator, he is able to complement his beautiful designs skills with vibrant renderings. His passion for architectural competitions has seen him recognized at both national and international levels.
Read More
Participating in a competition for the New Glass House, his entry was picked by Philip Johnson as one of the most imaginative and interesting from more than 600 participants. He credits his love of design to Japanese poetry and European Architecture.
Before joining Wadia Associates he worked for well known established residential design firms in Holland, New York and Connecticut. He has a Masters degree in architecture with a minor in poetry. He is the artist of the firm.
Bill
Hine
Design Associate
Bill graduated from Norwich University in Northfield, VT, earning both a Bachelor's and Master's degree in Architecture. A native of Connecticut, his familiarity with local, unique coastal environments, difficult property requirements, demanding building codes, strict zoning, and local review boards, complements his qualities as a valuable design team member.
Read More
Before joining the firm in 2008, Bill worked extensively in Greenwich and Lower Fairfield County on a wide range of project types, including institutional, restaurant, retail, country clubs, and high-end residential.
Melaine
Smith
Design Associate
Melanie is a native of Darien, CT, and graduated from Syracuse University School of Architecture with a Bachelor of Architecture. Her time studying art and architecture in Florence, Italy, and extensive travel abroad cultivated her appreciation for classicism and authenticity in the built environment. Melanie worked in Washington D.C. and Boston, MA, designing and building a variety of project types including residential, boutique restaurants and executive suites for large corporate clients before returning to Fairfield County to focus on high-end residential construction.
Read More
Melanie is a designer and manager of high standards who understands the subtleties of material, detailing and craftsmanship required to distinguish timeless, exceptional homes from the ordinary. She excels in her working relationships with clients, contractors and consultants to ensure a smooth project experience, with goals met for her clients. Melanie has played multiple roles in our firm, and when called upon has entered the field and directly managed the construction of her projects. She is a registered architect in the State of new York.
Stephen
Gibson
Design Associate
Stephen attended Pratt Institute in Brooklyn, NY graduating with a Bachelor of Architecture. After graduating, he remained in Brooklyn for the next several years building custom furniture for a local designer. Returning to Connecticut where he grew up, Stephen gained invaluable experience working for a handful of boutique architectural firms designing residential and commercial projects. Joining the Wadia team in early 2016, Stephen's projects include a Jacobean manor and an English Country mansion among other projects.
Read More
Though not tied to any one particular style, Stephen finds the Shingle style and Tudor style his favorite to work in and is passionate about the work of Antonio Gaudi and other organic forms of architecture. Stephen is a huge fan of all types of music and has a collection of over 6,000 vinyl records.
Stephen
Clasby
Design Associate
While obtaining his Bachelor of Architecture at the University of Kentucky, Stephen nurtured a growing love of ancient buildings and construction techniques through study abroad programs in India and China, and extensive travels throughout Europe.
Read More
After graduation, Stephen started his own design/build company whose projects included a house for an architecture professor, stables for his calculus professor's Olympic event horses, and several renovations of historic houses. During these years he was also caretaker of a 200-acre property where he co-founded an organic produce farm. Wanderlust led him back to Europe for a three year residency in France that included managing a chateau in Cantal.
Upon returning to the US, Stephen spent the next decade and a half in New York City leading a variety of iconic hospitality and retail projects around the world. Since 2014 he has lived in New Canaan, CT with his wife and three children, and in his free time enjoys sailing, gardening, and playing the bass. Stephen is a licensed architect in New York and Connecticut, a LEED Accredited Professional, and is NCARB certified.
Joel
Pidel
Design Associate
Joel was born and raised in Augusta, GA, where he gained a formative appreciation for the traditional architecture of the south. He attended the University of Notre Dame where he studied both Architecture and Philosophy. He has traveled abroad extensively in the study of classical architecture, both in academic capacities and leisurely pursuits, whether as a student, fellow, vacationer, or lecturer.
Read More
Having spent the past dozen years working in New York City as a senior architect and designer at another premier classical firm, he has managed, a variety of projects at all phases of development, excelling in design acumen, attention to detail, and satisfying client expectations. His architectural and illustrative work has been published in architectural books and magazines and has also received prestigious design awards.
An avid reader, bibliophile, designer, and perpetual student of all things classical, he is recently and happily relocated to the more tranquil climes of Connecticut with his wife and children. He also continues to serve as a Fellow at the Institute for Classical Architecture and Art (ICAA), where he both sits on various committees and occasionally teaches
Robert
Pilla
Design Associate, Palm Beach Office
Robert first received his architecture degree from the University of Miami and later went on to obtain a Master's Degree in Architecture from the University of Notre Dame. During his degree studies, Robert spent a full year living in Europe first attending the Mackintosh School of Architecture in Glasgow and later with the Notre Dame Study Abroad program in Rome. This helped to solidify his understanding of and desire to create traditional forms in architecture while still incorporating contemporary programs and systems.
Read More
Robert has lived in South Florida since 1972 and has been a registered Architect in the state since 2001. For a time, he was also dual-licensed as a Residential Contractor; giving him a unique perspective on both the design and construction aspects of the specialty residential market. Robert is an avid photographer and enjoys not just the aspect of photography but also the adventures of finding new and unique things to photograph. This process led to a much broader understanding of the natural environment leading to the discovery of a previously unknown species of animal in South Florida and also naming a Cultivar Specimen of Tree which likewise was unknown to botanists in South Florida.
Paul
Masino
Design Associate
Paul joined Wadia Associates in May 2021. He brings years of high-end residential design experience to Wadia Associates and has managed an array of projects throughout the Northeast. Paul is a licensed architect in Connecticut, New York and Florida as well as a LEED Accredited Professional specializing in Building Design and Construction. A native of New Canaan, he earned a Bachelor of Architecture degree from the University of Notre Dame, graduating with a concentration in Furniture Design and a minor in Italian.